12 Jeffrey Drive, Ringwood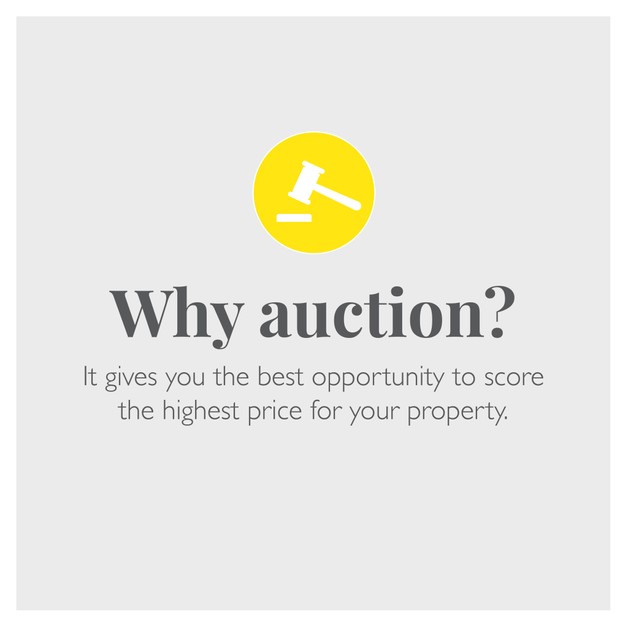 Agents skilled in the use of the auction method are regularly achieving great results in every geographical location and on every style of property.
Over the past few years, the proportion of properties across Australia being sold by auction has been steadily rising as the method becomes increasingly popular with both sellers and buyers. The Melbourne property market has been a leader in this movement, with one of the highest proportion of auctions of any capital city across Australia.


Ray White Ringwood 2018 Clearance Rate
86%
2/16 Wantirna Road, Ringwood
2/50 King Pde, Knoxfield
12 Jeffrey Drive, Ringwood
Number of enquiries: 6
Number of inspections: 23
Offers/Bidders: 3
Sale price: $816,000
Days on market: 28
2/11 Allandale Road, Boronia
Number of enquiries: 6
Number of inspections: 28
Offers/Bidders: 6
Amount above reserve/asking price: $51,500
Sale price: $551,500
Days on market: 28
1/54 Arlington St, Ringwood
Number of enquiries: 18
Number of inspections: 47
Offers/Bidders: 5
Amount above reserve/asking price: $35,000
Sale price: $445,000
Days on market: 28
4 Mariana Ave, Croydon South
Number of enquiries: 6
Number of inspections: 27
Offers/Bidders: 2
Sale price: $755,000
Days on market: 28
8/28-30 Thomas St, Ringwood
Number of enquiries: 6
Number of inspections: 43
Offers/Bidders:3
Amount above reserve/asking price: $30,200
Sale price: $530,200
Days on market: 28
3/8 Bambury St, Boronia
Number of enquiries: 12
Number of inspections: 11
Offers/Bidders: 2
Amount above reserve/asking price: $27,500
Sale price: $332,500
Days on market: 28
5/296 Canterbury Rd, Heathmont
Number of enquiries: 6
Number of inspections: 17
Offers/Bidders: 2
Amount above reserve/asking price: $2,500
Sale price: $697,500
Days on market: 28
10 Suzanne Crt, Ringwood North
Number of enquiries: 3
Number of inspections: 21
Offers/Bidders: 2
Sale price: $830,000
Days on market: 17
1B Sinclair Rd, Bayswater
Number of enquiries: 14
Number of inspections: 21
Offers/Bidders: 3 bidders
Sale price: $600,000
Days on market: 28
2/28 Mt Dandenong Road, Ringwood East
Sold after Auction
Number of enquiries: 14
Number of inspections: 23
Offers/Bidders: 2
Sale price: $575,000
Days on market: 25
3 Tortice Drive, Ringwood North
Sold after Auction
Number of enquiries: 27
Number of inspections: 19
Offers/Bidders: 3
Amount above reserve/asking price: $10,000 above reserve
Days on market: 28
541 Maroondah Hwy, Ringwood
Number of enquiries: 8
Number of inspections: 11
Offers/Bidders: 1
Sale price: $754,000
Days on market: 28
3/46 Scoresby Road, Bayswater
Number of enquiries: 19
Number of inspections: 29
Offers/Bidders: 6 Bidders
Amount above reserve/asking price: $20,500
Sale price: $545,500
Days on market: 28
189 Canterbury Road, Heathmont
SOLD after auction
Number of enquiries: 6
Number of inspections: 12
Offers/Bidders: 3
Sale price: $990,000
Days on market: 28
1/3 Tulip Cres, Boronia
Number of enquiries: 10
Number of inspections: 27
Offers/Bidders 4 bidders
Amount above reserve/asking price: $16,000 over bottom range
Sale price: $516,000
Days on market: 28
7 Biscay Court, Boronia
Number of enquiries: 7
Number of inspections: 24
Offers/Bidders: 1
Sale price: $820,000
Days on market: 28
24 Frederic Drive, Ringwood
Number of enquiries: 8
Number of inspections:30
Offers/Bidders: 2 bidders
Sale price: $765,000
Days on market: 28 days
2/4 Dillon Court, Bayswater
Number of enquiries: 14
Number of inspections: 39
Offers/Bidders: 3 bidders
Amount above reserve/asking price: $5000
Sale price: $755,000
Days on market: 28 days
1 Suzanne Court, Ringwood North
Number of enquiries: 11
Number of inspections: 63
Offers/Bidders: 3
Sale price: $900,000
Days on market: 28
24 Gracedale Avenue, Ringwood East
Number of enquiries: 15
Number of inspections: 76
Offers/Bidders: 3
Amount above reserve/asking price: $10,000
Sale price: $790,000
Days on market: 28
15 Darwin Road, Boronia
Number of enquiries: 12
Number of inspections: 24
Offers/Bidders: 5
Amount above reserve/asking price: $61,500
Sale price: 726,500
Days on market: 28
58 Rodney Drive, Knoxfield
Number of enquiries: 9
Number of inspections: 29
Offers/Bidders: ​5
Amount above reserve/asking price: $25,000
Sale price: $775,000
Days on market:​28
26a Heathmont Road, Ringwood
Number of enquiries: 29
Number of inspections: 48
Offers/Bidders: 7
Amount above reserve/asking price: $110,000
Sale price: $765,000​
Days on market: ​28
6 Beard Court, Heathmont
Number of enquiries: 8 online enquires
Number of inspections:42
Offers/Bidders: 2 bidders
Sale price: $1,125,000
Days on market: 22 days
65 New Street, Ringwood
Number of enquiries: 22​
Number of inspections: ​63​
Offers/Bidders: ​5​
Amount above reserve/asking price: $60k​
Sale price: ​$1,260,000​
Days on market: 35​
2/17 Karingal Street, Croydon North
Number of enquiries: 11
Number of inspections: 48
Bidders: 3
Amount above reserve/asking price: 10k
Sale price: $560,000
Days on market: 28 days
36 Debra Street, Rowville
Number of enquiries: 43
Number of inspections: 5
Offers/Bidders: 4
Amount above reserve/asking price: $25,000
Sale price: $720,000
Days on market: 28
18 Kathryn Road, Knoxfield
Number of enquiries: 23
Number of inspections: 88
Offers/Bidders: 6
Amount above reserve/asking price: $15,000
Sale price: $840,000
Days on market: 22
8 Reids Lane, Warranwood
Number of enquiries: 33
Number of inspections: 40
Offers/Bidders: 7 offers, 4
Amount above reserve/asking price: $33,000
Sale price: $828,000
Days on market: 42
131 O'Connor Road, Knoxfield
Number of enquiries: 8
Number of inspections:52
Offers/Bidders: 8
Amount above reserve/asking price: $85,100
Sale price: $845,100
Days on market: 28
15 Vandeven Court, Ferntree Gully
Number of enquiries: 14
Number of inspections: 30
Offers/Bidders: 2 offers before Auction
Sale price: $735,000
Days on market: 21
4/235 Scoresby Road, Boronia
Number of enquiries: 9
Number of inspections: 36
Offers/Bidders: 6
Amount above reserve/asking price: $51,000
Sale price: $581,000
Days on market: 28
5 Harwick Close, Ringwood
Number of enquiries: 12
Number of inspections: 27
Offers/Bidders: 3
Sale price: $893,500
Days on market: 28
Result: Sold at Auction
38a Old Lilydale Road, Ringwood East
Number of enquiries: 25
Number of inspections: 58
Offers/Bidders: 3
Sale price: $780,000
Days on market: 28
Result: Sold after auction
16 Burlock Avenue, Ringwood North
Number of enquiries: 31
Number of inspections: 26
Offers/Bidders: 5
Amount above reserve/asking price: $65,000
Sale price: $790,000