It's time to raise the bar in property management.
Exceptional property management equals confidence for property investors.
It is also the security of knowing that your requests will be met every time and your property managers are fully equipped with the skills and systems required to manage your investment.
As a property investor, these details are the key to achieving maximum financial returns.
Zero tolerance policy towards rent arrears
Competitive loan and insurance opportunities
Priority access to market intelligence
Detailed reporting on inspections and maintenance
Industry-best training, education and resources
Property management is more than coordinating tenancies and rental payments — it's about helping you achieve your financial goals.
Tap into the strength of the Ray White Group and benefit from competitive loans, insurance and the unrivalled market intelligence that will help maximise returns on your investment property.
We believe in creating wealth for our clients.
In property management, numbers count for everything.
When it comes to managing your property portfolio, nothing is more powerful than experience.
As a Ray White client you will benefit from 108 years of market insight and the collective strength of 700 offices in the network. With numbers like these, it's no wonder the Ray White name is synonymous with property management in Australia.
To talk about the numbers on your property, call Ray White Ringwood on (03) 9879 8827.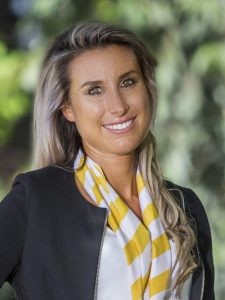 Monique has 7 years of industry experience as a property manager and team leader, providing her clients with expert knowledge in order to minimize risk and maximize the return on their investment.
Throughout her time in real estate and as a landlord herself, Monique has mastered Property Management and worked in different locations around Melbourne broadening her knowledge of the market.
Her motivation and drive for success, ensures that her clients are provided with an outstanding level of service and communication.
Monique is currently studying a Diploma in Law and Legal Services which assists in her expert knowledge in Real Estate and legislation.